Business Growth Accelerator
Video Lessons
Watch as we examine the key elements of building a scalable and sustainable business that will deliver the control and ultimate freedom you've been searching for.
Watch Lesson 1 - WHY, WHAT & HOW
Access the other 8 video lessons
Over 90 minutes of powerful but simple strategies that will give you the freedom to be First On The Beach
Unleash Your Business Growth Mindset
The five drivers in business and in life. Discover why you haven't made it yet and what's holding you back. Start by planting the acorn.
Recognise Your Limiting Beliefs
Look at things differently. Find out how to get off comfort zone island. Business is about taking risks, about letting go and taking a leap of faith.
Learn Why All Customers Are Two-Faced
Understand the psychology of your market place, what drives your best customers, and why you lose so many of them. It's not what you think! 
Find The Disneyland In Your Business
Discover how customers really measure you and your business. Learn what constitutes the WOW factor and how easy it is to create.
How To Stand Out In A Crowded Market
Don't go wide, go deep and discover your niche. Build relationships that last and that will underpin your business growth.
Define What Your Business Actually Does
Don't fall in love with your business. Define it by what it can do, not by what it does… and then learn how to tell the world.
Execution - Stop Talking And Start Doing
You turn great ideas into outcomes by taking action. But, are you truly committed to making it happen… are you a chicken or a pig?
BONUS Video: 50 Numbers Is All It Takes
Conditioned responses are what keep you from breaking free and reaching your potential. Watch and see if you recognise yourself!
What Customers Are Saying...
I have known David for over 20 years and he has the knack of not just challenging your thinking but also providing support and guidance to business owners and senior executives in their quest for success.
Paul Preiss
Director (SA), CEO Institute
David's broad scope of experience and knowledge combined with his engaging and unique style provided the opportunity for our staff to realise significant value.
Rohan Feegrade
Director, Lutheran Community Care
David's leadership of the session was excellent – he was highly engaging, using a powerful combination of information, interaction and humour. I'd highly recommend David, and First On The Beach, to other businesses looking to take the first steps towards real change.
Adam Grocke
Director, Johnston Grocke
He skillfully led the group through a series of exercises that covered topics from 'real and imagined' to the 'controllable v uncontrollable'. His use of descriptive analogies allowed the team to identify behaviours which were still being referenced many weeks after the session.
Change Manager
RAA Group
The entire session was incredibly valuable. David kept everyone highly engaged throughout. We were challenged to think differently as a team and as individuals. Great Job!
Dave Schultz
Director, Encounter Group
David presented one of our Feed Your Brain sessions - which are delivered by entrepreneurs and experts presenting a variety of topics across the innovation and entrepreneurial space. With humour and insight, it's fair to say David "owned the room".
Rachael Hetherington
New Venture Institute
I cannot speak highly enough of David Floyd. He was instrumental in helping us build our first business, and we now enjoy a "life on the beach" with the skills that he inspired us to learn.
Kevin Tuck
Owner, Fun Music Company
David provides a fantastic perspective on issues such as time management, personal organisation and how we learn - issues that relate to all business owners, leaders and managers.
Ron Tomlian
Chair, The Executive Connection
Here's just some of what you'll learn
Discover that most of what you need to dramatically grow your business and thrive is free if you know where to look and what to do. The question then is, are you prepared to do what it takes?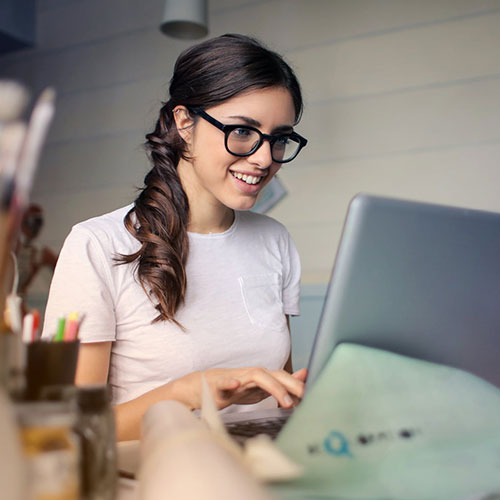 Access all 9 video lessons, and more!